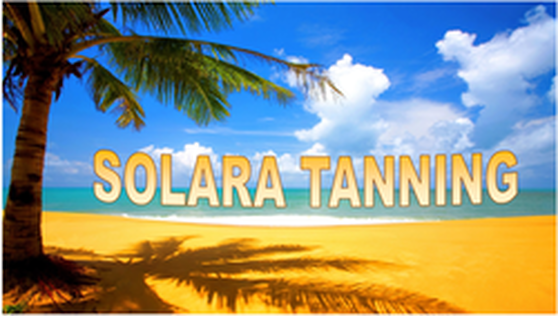 ---

---
Come indulge yourself in a little "me" time at Solara. Let our completely "Smart Tan™" certified, friendly staff help you develop customized tanning packages with the variety of beds, booths and products we carry. In addition to assisting you with your individual tanning needs, our goal is to make you feel comfortable and relaxed while you obtain a flawless tan. Whether a lay down total relaxation bed is your preference or a stand-up all around 360° booth is to your liking, we offer our clients both. You can also enjoy a quick, fast and sunless tan with our Mystic Tan™.

We invite you to view our full line of exciting indoor tanning and skincare products. Choose from a variety of tanning products; including lotions, bronzers, sprays, accelerators, tingle lotions and more.

Solara Tanning offers great service at greatprices. Come in for the best opportunity to obtain and maintain that perfectly bronzed

'Beachless Glow'.


---